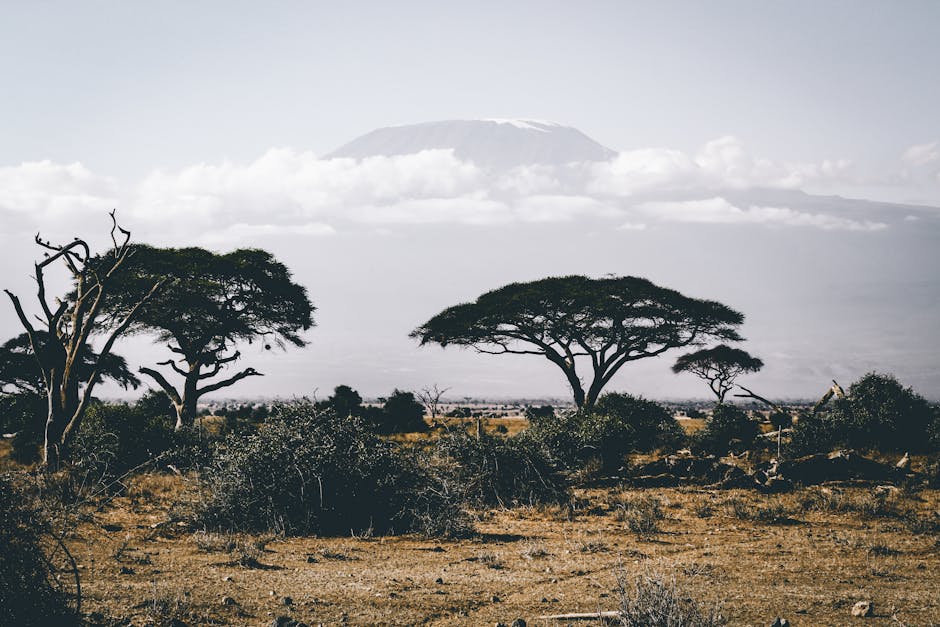 South Africa is full of dramatic natural beauty and a wealth of cultures each distinctly its own. The number of tourists venturing to this nation is continually on the rise, meaning it ranks as the primary destination for travelers to African countries.
While Cape Town and Johannesburg are among South Africa's most visited cities, a few underrated locations should be equally as high on both foreigners' and locals' lists. One of these is a smaller town called Rustenburg, situated in the North West province at the bottom of the ancient Magaliesberg mountain range.
Here, key attractions include everything from historical museums to safari drives, ziplining tours, and modern-day shopping and gaming. Let's dive in to detailing the most unique experiences to be had in beautiful Rustenburg, South Africa.
Go on a Safari Ride Through Pilanesberg National Park
It's no secret that South Africa is famous for its awe-inspiring safari tours where tourists have the opportunity to come close to the country's 'Big Five,' otherwise known as lions, elephants, leopards, rhinoceros, and Cape buffalo. Tourists should bear in mind that encounters with these animals are more likely during the dry winter and spring periods.
At the Pilanesberg National Park, all are welcome to enjoy a guided or self-driving tour through the reserve area that is home to all these wonderous species and more. Not to mention it's located smack dab in the center of a volcano crater than erupted millions of years ago. Just don't forget to grab your camera before hopping in as you'll undoubtedly want to snap that perfect shot of wildlife in action.
Visit the World-Famous Sun City Resort and Casino
After you've seen some of nature's most impressive creatures interact right before your very eyes, head south for a little over one hour to Rustenburg's Sun City Resort and Casino. Continually listed as one of the world's most luxurious and visually stunning entertainment complexes, Sun City combines the green South African landscape with the modern glamour and style of Sin City.
The resort boasts a large waterpark area, different live shows, and four separate hotel spaces, while the casino offers visitors a chance to play their favorite games and chat with fellow guests. The facility provides activities such as Punto Banco, the most widely played baccarat variant, Blackjack, and American Roulette, among others.
Visitors who are accustomed to French Roulette should keep in mind that the American version features one big difference: a second green "double zero" slot. Of course, there are also a variety of modern slot machines with different progressive jackpots. The bottom line is, whether you stay the night or just pass on through, a trip to Sun City is not easily forgotten.
Have a Zipline Mountain Adventure
If the thought of flying through the South African bush while overlooking miraculously stunning mountain views sounds like a dream for you, don't forget to sign up for a zipline experience while in Rustenburg. Because the city is famous for its extremely old mountain range of ancient origins, Magaliesberg, there is no better way to experience the ecological history of this natural wonder than from above.
One of the area's most well-known tour providers is Magaliesberg Canopy Tours and they have been helping tourists and locals discover the area for years on adventure-filled journeys. All equipment is included in the package price as well as a safety briefing led by trained professionals. This is an extremely unique experience you won't want to
Take a Step Back in Time at the Paul Kruger Country House Museum
Aside from exciting natural excursions and various entertainment opportunities, Rustenburg also provides visitors with the chance to have a historical and cultural experience in the Paul Kruger Country House Museum.
The local museum was the farm home of President Stephanus Johannes Paulus Kruger, commonly referred to as 'Oom Paul', in the 19th century era, when he governed the Zuid Afrikaansche Republiek. Tour guides recommend at least an hour and a half to visit the site, as the historic landmark's interiors contain a host of well-preserved items on display for guests to admire.