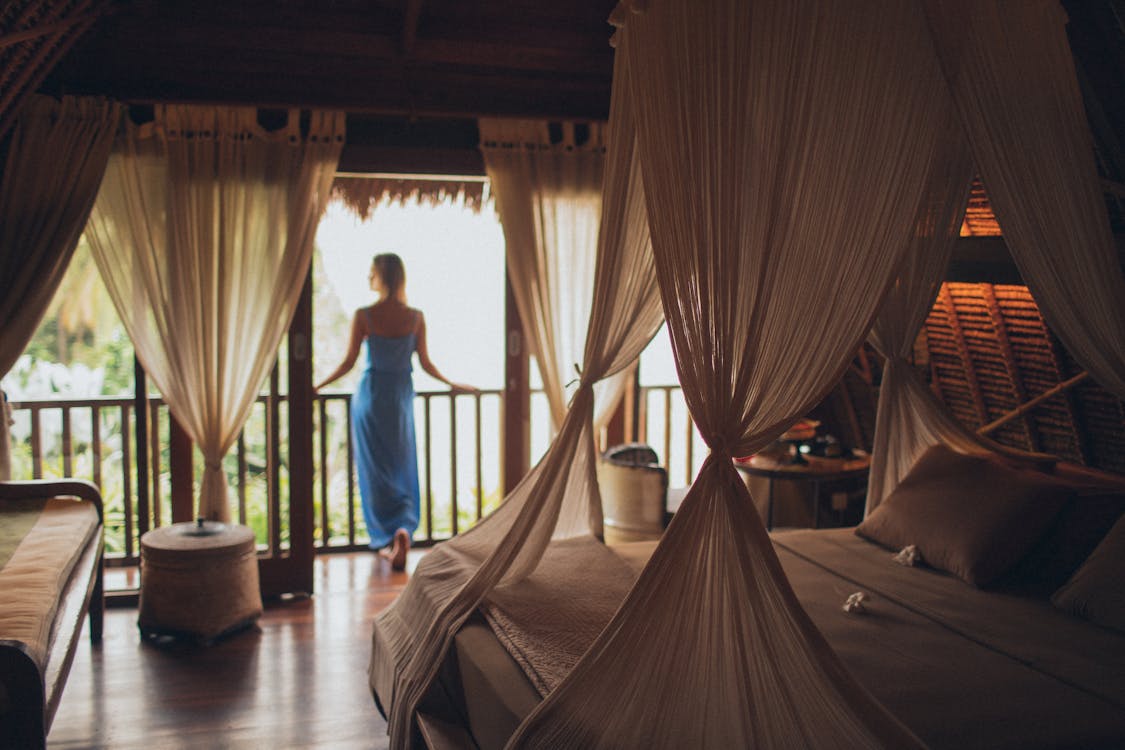 Traveling is an exciting adventure that awakens your senses. It's a thrilling journey that takes you to far-flung corners of the world, introducing you to new cultures, cuisines, and landscapes. Yet, amid the excitement of exploration, one aspect travelers often struggle with planning for is accommodation.
The right room can significantly enhance your travel experience by providing you with not just a place to rest but a space of comfort and convenience that complements your adventure. From location and services to aesthetics and ambiance, each aspect plays a role in ensuring a delightful stay, adding to the overall charm of your journey. Here's how you can choose the right place to stay when going on a vacation:
Understand your requirements
To find a hotel room that suits your needs, you must first understand what those needs are. Are you an adventurous soul seeking proximity to local attractions? Or are you a tranquility lover who values serene surroundings over city-center locations?
Your ideal hotel room should match your personality and the nature of your trip. Location is often a key deciding factor. A centrally located hotel suits those keen on exploring city life, while a secluded, scenic hotel caters to those seeking peace and tranquility.
Then, there are amenities to consider. Does your perfect stay involve wanting to lounge by the pool, indulge in spa services, or maintain fitness in a well-equipped gym before you get ready and hit the town? Are free Wi-Fi and entertainment options necessary?
Budget is another crucial consideration. It would help to balance the amenities you desire and your spending limit. Planning and booking during off-peak seasons can often land you a fabulous deal.
Consider the location
Imagine waking up to splendid views by booking a hotel on the river. If you're traveling to a scenic town like Pigeon Forge, consider staying at the Inn on The River. This hotel has it all: private balconies, in-room Jacuzzis, fireplaces, and complimentary Wi-Fi. A peaceful location combined with your preferred amenities can ensure the perfect travel experience.
Or imagine staying at a hotel in the city's heart, surrounded by the hustle and bustle, with restaurants, shopping centers, and attractions on your doorstep. You can conveniently explore local attractions, a huge benefit for sightseeing enthusiasts.
The right location can considerably impact how well you enjoy your vacation.
Don't skimp on comfort: room amenities and services
A fantastic location or a great price can lose its charm if the room doesn't offer the comfort and conveniences you need. The facilities and services a hotel provides are significant factors that contribute to the overall comfort quotient of your stay.
Here are a few amenities you might consider:
Comfortable bedding: After a long day of sightseeing, there's nothing quite like a comfortable bed to ensure a good night's sleep.
Wi-Fi connectivity: Whether you need to work or want to stream your favorite show, reliable Wi-Fi is a must.
In-room amenities: Facilities like a mini-fridge, coffee maker, and a safe to keep your valuables can add to your convenience.
Bathroom essentials: Basic needs include quality toiletries, a clean bathroom, and a good shower.
Room service: The availability of room service can be a blessing, especially when you want to relax and dine in your room.
Paying attention to room amenities and services when booking your hotel is essential. After all, these details can make all the difference between an average and an unforgettable hotel stay.
Making reservations and checking reviews
Making reservations well in advance is advisable, as it not only ensures the availability of getting a room in a hotel of your choice, but also helps fetch the best rates. Most hotels offer a seamless online booking experience, making securing your preferred accommodation at your convenience easier than ever.
Checking out hotel reviews is equally crucial before making a reservation. Online platforms provide many customer reviews and ratings that can give a realistic impression of what to expect from a hotel. Pay attention to comments about cleanliness, service quality, amenities, and location. However, be discerning while reading reviews. Understand that every traveler has different expectations; one negative review doesn't necessarily mean a bad hotel.
Also, consider booking directly through the hotel's website, as it provides numerous advantages. It often ensures the best rate, flexible booking options, and better customer service if you need to make changes later.
Keep calm and enjoy the process
Finding the perfect hotel room might seem daunting without a the plethora of options and considerations. However, it's essential to remember that planning your vacation should be an enjoyable process, not a stressful chore.
Start your search well ahead of time: This gives you ample time to browse your choices without feeling rushed. Break down the task into manageable chunks –research locations one day, and another day, look at room options and read reviews.
Use technology to your advantage: There are many websites and apps that can help streamline the process, from comparing prices to verifying reviews. Bookmark potential options and revisit them later with fresh thoughts. This prevents decision fatigue and helps you make a confident choice.
Don't stress over achieving absolute perfection. The ideal hotel room is one that meets your top priorities, be it location, amenities, or budget. As long as you have a comfortable place to rest after a day of exploring, your trip can still be a fantastic experience.
Conclusion
Finding the perfect hotel room is not just about luxury or cost but also about aligning your accommodation with travel expectations. Understanding your preferences, prioritizing location, checking reviews, and planning are all part of a foolproof strategy toward a stress-free travel experience. Remember to stay calm, enjoy the process, and make the most of the resources available to you.