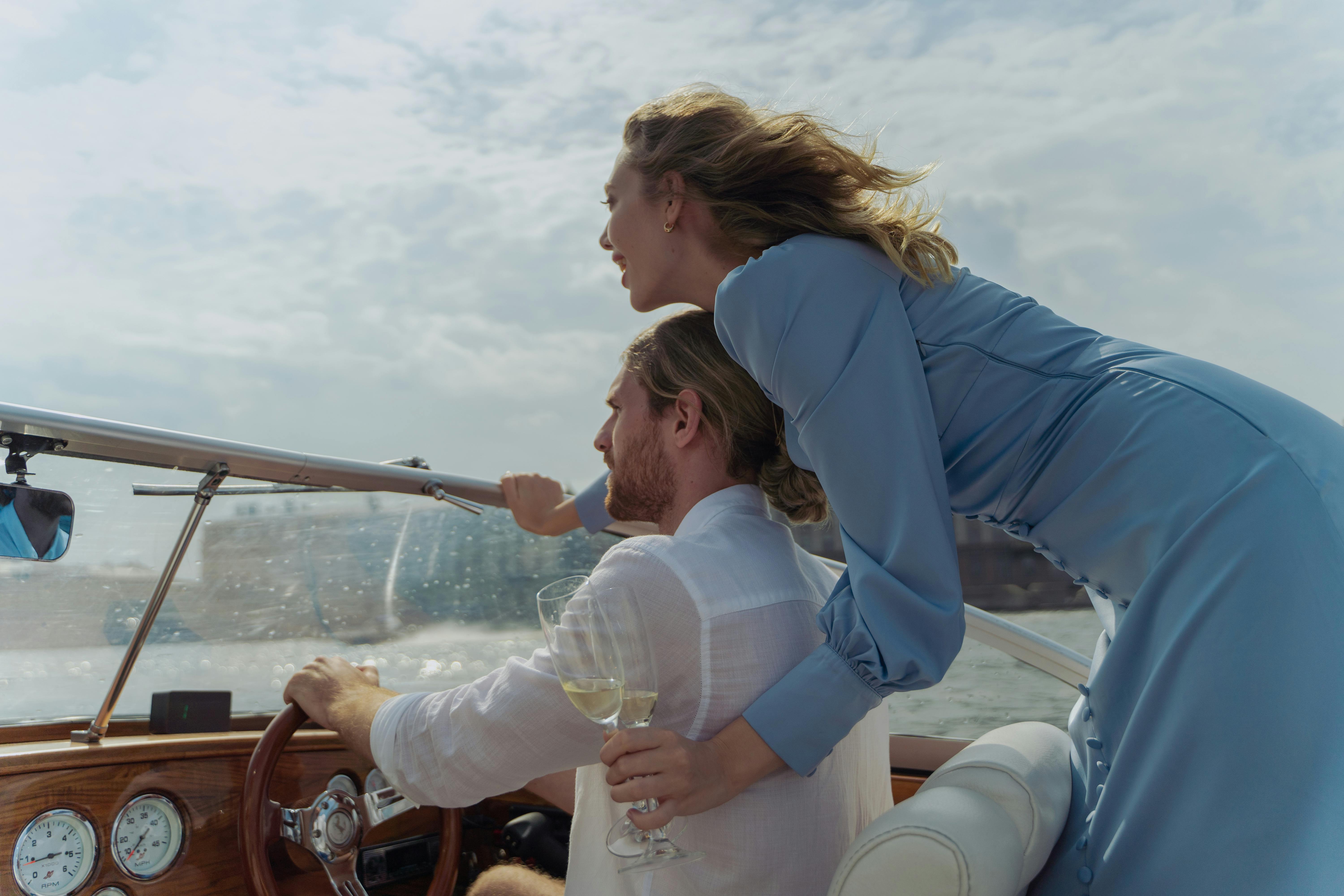 A boat ride date is an incredibly romantic experience and if you want to make the most out of it you should definitely dress for the occasion. There is no doubt that bayride tours are special, so you should choose an outfit that is both comfortable and stylish.

No matter what you decide to wear there are some tips and tricks you should know before you embark on your boat ride date. This article will give you some styling ideas to help you create an unforgettable look.
How to choose the perfect outfit for a romantic boat ride
When it comes to choosing the perfect outfit for a romantic boat ride date comfort should be your top priority. Opt for lightweight fabrics such as cotton or linen that will keep you cool and comfortable in the summer heat. Avoid wearing anything too tight or restrictive, as this can make you feel uncomfortable and ruin your date.

A breezy sundress is always a great option for a boat ride date, especially if it has an eye-catching print or color. If you're looking for something more casual, try pairing a simple white t-shirt with some light denim shorts and sandals. For cooler days, opt for layers like a long-sleeved shirt over jeans and sneakers.
How to dress for a boat ride: Tips for guys and gals.
When it comes to dressing for a boat ride date, there are a few things to consider.

Guys should opt for lightweight and breathable fabrics such as linen or cotton. A pair of shorts and a polo shirt is always a great choice. If you're feeling more adventurous, try wearing some bright colors like yellow or pink – they will make you stand out from the crowd, and give you a unique look. As for shoes, go with something that won't slip off easily when wet – like boat shoes or sandals.

For girls, choose something light and airy like a sundress or maxi skirt paired with a tank top. You can also opt for shorts and a t-shirt if you prefer something more casual.
Make sure to bring along an extra layer in case it gets chilly on the boat ride. As far as footwear goes, sandals are probably the best option since they won't get wet easily and provide good grip on slippery surfaces.
Styling tricks to look fabulous
There are a few styling tricks you should be aware of before your boat ride date. For example, you should accessorize your outfit with a light scarf or a hat to protect you from the sun. Don't forget to bring sunglasses and sunscreen so that you can look stylish while keeping your skin safe from the sun's harmful rays.

You could also add some coastal details to your look by wearing a statement necklace or earrings with seashells.
Whether you are going for a casual or formal look, it is important to choose clothing that is comfortable and fitting for the environment.